 DRUG DEVELOPMENT STRATEGY
Protocol Development & Study Design
Successful clinical trials start with proper planning. Linical is your trusted partner for protocol development and study design services, delivering a plan customized for your clinical trial's unique needs. Our strategic approach helps mitigate risks and formulate a roadmap for high-quality, efficient study conduct.
Services
Clinical Study Design and Protocol Development Services Tailored for You
An adequate design in a clinical trial is essential to ensure the validity of the results and promote clinical decision making based on reliable evidence. Protocol development is key to conduct the study in a systematic and scientific manner and establish the effectiveness and safety of an intervention while complying with established scientific and ethical principles.
Our Protocol Design Process
Linical provides complete protocol development services and draws on years of experience in designing and conducting clinical trials to produce a quality protocol that meets study objectives and all relevant regulatory requirements. We will work from our templates or your preferred format to create a protocol that has been thoroughly vetted by all relevant departments, with attention paid to every detail from execution at the site level through statistical considerations and everything in between. Our approach starts with:
Rigorous analysis of the epidemiology of the disease and the current standard of care to define patients' locations and optimize the definition of objectives
Inclusion/exclusion criteria and the measures or variables that will be used to assess study outcomes
An analysis of the procedures for data collection
Planning for Success
We are fully flexible and check all possible options in order to identify the ones that best fit the specifics of the study, taking advantage of the available technology to improve efficiency.
To ensure the highest quality standards, our protocols go through a strict review process in which all members of the operational team participate while in permanent communication with the sponsor. This way we make sure that protocol is designed with a focus on optimizing costs, maximizing study outcome, and complying with all ethical and regulatory guidelines.
Our Clinical Development Planning
Services
Linical's clinical development plans are holistic and include medical, scientific, operational, statistical, and regulatory insights to guide your path through clinical development. Our plans include:
Conventional and Innovative Trial Designs
Preclinical and/or Clinical Data Review
Proposed Patient Population(s)
Estimated Timelines and Budget
Linical
OUR BENEFITS
Why Linical?
The clinical development journey can be daunting and often leads to failure. With so much riding on your compound, you deserve the best chance at achieving your goals and positively impacting patients across the globe.
As a global, award-winning CRO, we can provide the strategy and support you need to position your clinical trial for success. We have an impressive track record of exceeding our enrollment goals and maintaining nearly a 90% client retention rate.
With our collaborative approach and commitment to quality, Linical expertly guides you through each step of the process, from early-phase research to large-scale global studies. With Linical, you can overcome obstacles, expedite timelines, save valuable money, and achieve your goals without compromising quality.
Successful

clinical trials start with Linical.

Don't let the complex clinical development journey hold you back. With Linical, you can overcome obstacles, save valuable time and money, and reach your goals.

We start by listening to your needs and understanding your goals to ensure we're the right CRO for you.
02

Get a plan for success
We propose solutions that proactively tackle obstacles, optimize your trial design, and position you for success every step of the way.
03

Execute with confidence
We'll guide you through each phase of the process, offering personalized support and a full range of services to help you achieve a successful trial. We are not a "one size fits all" CRO.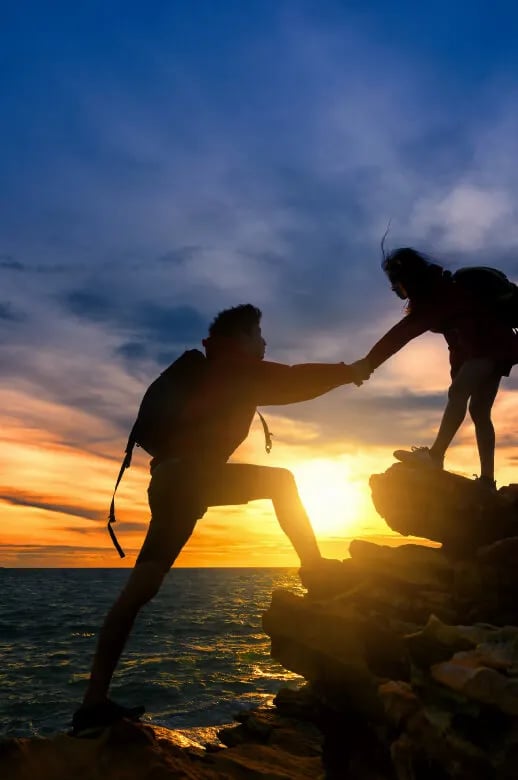 Bringing you the latest research,
articles &
knowledge.