 CLINICAL TRIAL MANAGEMENT
Project Management
Effective project management is the cornerstone of any trial, and Linical's experienced project teams work as your partner, helping your trial get completed on time, within budget, and with the quality data you expect. Linical has experienced, responsive Project Managers (PMs) ready to work collaboratively with you to ensure that your unique needs are met while drawing on years of relevant experience.
Clinical Project Management Services
Project management plays a critical role in your clinical trial's success. The Project Manager's focus is to ensure control over your trial's timeline and costs, promote coordination and communication, manage risks, and help achieve your trial's goals. At Linical, our Project Management team develops a detailed plan with milestones, timelines, resource allocation, budget, and risk mitigation strategies along with effective communication channels among all team members, sponsors, investigators, and other relevant stakeholders. Linical PMs are experienced and therapeutically focussed.
Linical's project management methodology incorporates standardized processes and metrics for reviewing project progression, risk assessment-mitigation, and completion. KPIs are established early on with our clients and a mutual goal to complete every project on time and on budget while maintaining the high quality product for which we are known.
Approach
Linical's Approach to High-Quality
Project Management
Linical's Project Management approach focuses on exhaustive planning, effective communication channels, and optimal use of technology and tools for monitoring and control of the study. With wide expertise across many therapeutic areas, our PMs work with a clear vision of the study objective and a proactive approach to lead the team in anticipating potential obstacles and providing solutions to challenges. Our goal is to ensure an efficient, controlled, and successful execution of your trial, all with executive oversight from our top management team and guaranteed accessibility at all times.
Project Management Plan
Includes details of project strategy, timelines, defined metrics, template study forms, risk mitigation/contingency, communication, and escalation plans. It also defines the SOPs to be used during the project which establish a sound foundation and mutual expectations to ensure the study is delivered on-time and with high-quality data.
Proactive Communication
Linical promotes a collaborative relationship with the sponsor with timely communications and proactive planning. Our Project Director will schedule and lead regular teleconferences during the trial. Strong and open communication will be supported as follows:
Routine cross-functional team teleconferences documented via meeting minutes and action items.
Team access to the Electronic Data Capture (EDC) platform to track study progress and data entry/review/cleaning process.
Powerful Insights via Project Management Tools
Linical uses Veeva's state-of-the-art CTMS, providing the team with real-time access to study data via dashboards and drill-down reports. Our system ensures continued Sponsor oversight and facilitates ongoing risk assessment. Implementation of tools, processes, and reporting frequency is designed to provide complete transparency to how the study is being managed at all levels, from project management to individual patient visits.
Executive Oversight
At Linical, every client is assigned an Executive Sponsor to represent our company and provide direct access for escalation, when required. They invest in getting to know our clients, their goals and culture, and are able to communicate internally with more authority throughout our organization. Beyond that, Executive Sponsors can have a major impact on overall customer satisfaction, from the very beginning through project close out. Depending on the client, meetings with the Executive Sponsor may be weekly to start, then graduate to quarterly or twice a year, depending on the requested frequency.
Building Long-Lasting Partnerships
Our loyal customer following is a testament to Linical's personalized approach to project management. Our average tenure with clients is more than five years. Clients appreciate that we're easy to work with and dedicated to building long-lasting partnerships.
30+
COUNTRIES COVERED, WITH EMPLOYEES ACROSS THE GLOBAL
85%+
CLIENTS RETURN TO LINICAL FOR THEIR NEXT STUDY
<10%
TURNOVER, WITH STRONG PROJECT TEAM CONTINUITY
Linical
OUR BENEFITS
Why Linical?
The clinical development journey can be daunting and often leads to failure. With so much riding on your compound, you deserve the best chance at achieving your goals and positively impacting patients across the globe.
As a global, award-winning CRO, we can provide the strategy and support you need to position your clinical trial for success. We have an impressive track record of exceeding our enrollment goals and maintaining nearly a 90% client retention rate.
With our collaborative approach and commitment to quality, Linical expertly guides you through each step of the process, from early-phase research to large-scale global studies. With Linical, you can overcome obstacles, expedite timelines, save valuable money, and achieve your goals without compromising quality.
Successful

clinical trials start with Linical.

Don't let the complex clinical development journey hold you back. With Linical, you can overcome obstacles, save valuable time and money, and reach your goals.

We start by listening to your needs and understanding your goals to ensure we're the right CRO for you.
02

Get a plan for success
We propose solutions that proactively tackle obstacles, optimize your trial design, and position you for success every step of the way.
03

Execute with confidence
We'll guide you through each phase of the process, offering personalized support and a full range of services to help you achieve a successful trial. We are not a "one size fits all" CRO.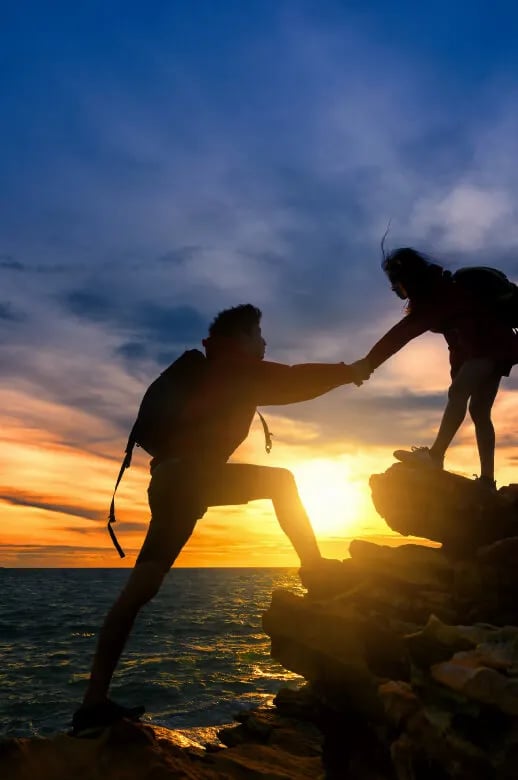 Bringing you the latest research,
articles &
knowledge.