THERAPEUTIC EXPERTISE
Endocrinology & Metabolic
Our strong knowledge of both rare and common endocrine and metabolic disorders help your trial on the path to success.
Linical's experienced project teams give you the clarity your trial needs in this complex field.
Endocrine & Metabolic Disease CRO
One of Linical's core focus areas as a CRO is developing new drugs for metabolic and endocrine disorders. Whether you have a small, localized trial or large-scale, mulit-national study, Linical is ready to deliver. With Linical, you'll get a dedicated project team and network of global subject matter experts and industry-leading sites. We work as an extension of your team, understanding the intricacies and goals of your study to deliver successful outcomes. Linical's endocrinology and metabolic disease experience includes:
Diabetes
Thyroid Disorders
Reproductive Disorders
Inherited Disorders
Unraveling the Complexities of Metabolic Disorder Clinical Research
Today, endocrinology research spans both rare genetic diseases and common metabolic disorders. Common metabolic disorders, such as nonalcoholic steatohepatitis, kidney diseases, obesity, cardiovascular diseases, type 2 diabetes/prediabetes, and type 1 diabetes, represent a significant public health burden. Endocrine and metabolic diseases encompass a broad spectrum of conditions, including bone diseases such as osteoporosis, cystic fibrosis, thyroid disease, overweight, gynecological-endocrine, and lipid disorders, which affect millions of individuals and can severely reduce their quality of life.
Endocrine and metabolic disorders are complex and often involve the regulation of multiple bodily functions. In addition to research and development, a thorough understanding of the underlying biology is essential for investigators and medical monitors conducting clinical trials. Linical's professionals have expertise in a diverse range of conditions, as well as an understanding of the psychological aspects of working with this patient population.
Why Linical for Metabolic & Endocrinology Clinical Trials?
Metabolic disorders are a growing area of clinical research, and there is high demand for novel therapies. There are many challenges in endocrinology studies, including patient recruitment and study efficiency. Metabolic studies necessitate an attentive CRO partner, well-versed in the regulatory strategies and safety management requirements to ensure the efficiency of your development program. Tap into Linical's medical knowledge, global regulatory expertise, operational acumen, and collaborative project teams. We have a successful track record as an endocrinology CRO, and deliver tailored solutions that accelerate study start-up times, mitigate risks, and deliver high-quality data, all while putting the patient experience front and center.
Strong Project Team Experience
Strong Project Team Experience
With Linical, you get strong, therapeutically aligned project teams, skilled working across many metabolic disorders. No matter how small or large your clinical trial, Linical is your dedicated partner, invested in your trial's success.
Overcoming Recruitment Obstacles
Overcoming Recruitment Obstacles
In the field of endocrine and metabolic disorders, recruiting appropriate subjects can be particularly challenging. In fact, slow recruitment is a primary cause of delay in over 80% of global trials, with more than half being delayed by 1-6 months. This delay results in a loss of 85-95% of days in a clinical trial and is a leading cause of missed clinical trial deadlines. Linical is experienced in overcoming recruitment obstacles for endocrinology and metabolic trials, with strategies and
clinical development plans that work.
Strong Site and Subject Matter Relationships
Strong Site and Subject Matter Relationships
Linical has a vast network of top investigator sites, key opinion leaders (KOLs), and medical experts for endocrinology across the globe, adding value to your project from planning all the way through study conduct.
Turnkey Support
Turnkey Support
As a full-service CRO, Linical offers comprehensive support for metabolic disease studies, from drug development planning to clinical trial management . From early phase to late phase , we have the capability to move with through your clinical development journey.
"Excellent work by all to really manage enrollment closely!!!! This has not been an easy study, so thank you all! And whatever you guys did with your delivery of the data on the project, annotations, etc. - it sailed through FDA. We never had that with any other CRO."
Executive Director
Clinical Operations, mid-sized biotechnology company
Explore Linical's Endocrinology & Metabolic Disease CRO
Services
Drug Development Strategy
Drug Development Strategy
Linical provides comprehensive solutions for drug development strategy, including regulatory affairs, protocol development and study design, medical writing, and quality assurance.Through assessing scientific, regulatory, and commercial considerations, Linical works in collaboration with clients to optimize your trial's drug development strategy.
Clinical Trial Management
Clinical Trial Management
Linical's comprehensive clinical trial management services are designed to help your program achieve high-quality data, on time and on budget. From study start up and feasibility, to project management, biometrics, and drug safety, Linical has the flexibility and experience you need.
Successful

clinical trials start with Linical.

Don't let the complex clinical development journey hold you back. With Linical, you can overcome obstacles, save valuable time and money, and reach your goals.

We start by listening to your needs and understanding your goals to ensure we're the right CRO for you.
02

Get a plan for success
We propose solutions that proactively tackle obstacles, optimize your trial design, and position you for success every step of the way.
03

Execute with confidence
We'll guide you through each phase of the process, offering personalized support and a full range of services to help you achieve a successful trial. We are not a "one size fits all" CRO.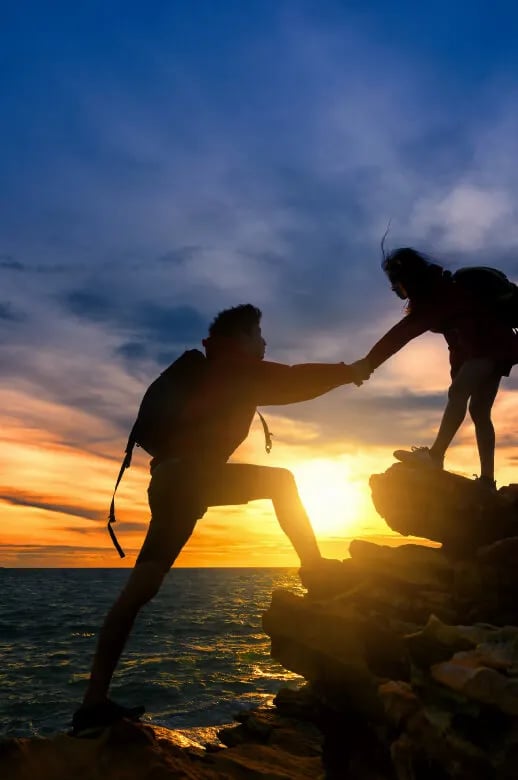 Bringing you the latest research,
articles &
knowledge.