 CLINICAL TRIAL MANAGEMENT
Feasibility & Study Start Up
Linical is your trusted partner for site feasibility, identification, and selection, enabling your trial to get up and running faster. Linical's takes a hands-on and strategic approach, working closely with you to understand your goals, propose innovative solutions, and set your trial up for successful enrollment
The current clinical trial landscape is fraught with competition over the best sites. In this complex environment, global reach, site relationships and local area expertise are critical for site feasibility assessments.
Linical has boots on the ground across the world's top clinical development regions, including North America, Europe, and Asia Pacific. Our team skillfully navigates the nuances and dynamics of clinical trials in your region, establishing a plan to achieve your trial's outcomes. Get your trial up and running faster with Linical's feasibility and study start up services.
Clinical Trial
Feasibility Services
Linical's detailed and realistic feasibility assessments are comprehensive and actionable, giving you the insights and recommendations you need to get your trial up and running. Our global reach, local area knowledge, and medical and scientific experts work collaboratively to understand your goals and develop an accurate roadmap for feasibility and site selection. Our solutions include:
Potential study and recruitment/retention risks
Country feasibility, including the most favorable counties and site distribution to conduct the trial
Guidance to ensure timely study start up and conduct
Innovative approaches for faster site onboarding
Competitive landscape analysis, including local standard of care
Recommendations for success
Solutions
Study Start Up Solutions
The study start-up is a critical stage of the clinical trial, and navigating its complexities effectively enhances the chances of a successful study. By ensuring proper site selection, regulatory compliance, budgeting, training, documentation, and risk mitigation, a timely initiation sets the foundation for a successful study and helps facilitate efficient and well-executed clinical trials. Trials that get off to a good start are more likely to be successful.
Explore
Managing Risk and Navigating Regulatory Requirements
Linical's experts provide effective project management and the right understanding of regulatory requirements and processes along with strong contract and budget management capabilities to negotiate with sites, vendors, and other stakeholders involved in the study. Our proactive risk management helps minimize delays, optimize resource allocation, and ensure smooth study start-up.
Leveraging Strong Site Relationships
Our team gets involved from the very beginning in the field, building strong relationships with the sites to ensure adequate training and support to investigators and staff. We also make sure to establish clear lines of communication between all the stakeholders involved (sponsor, investigators, regulatory authorities, and site personnel) to facilitate start up.
Global Bandwidth and Local Area Expertise
Linical operates in more than 40 countries with a team that understands the global clinical trial environment but has the knowledge, experience, and network necessary to meet the local challenges associated with the start up of the study, anticipating potential hurdles and optimizing time and budget.
Linical
OUR BENEFITS
Why Linical?
The clinical development journey can be daunting and often leads to failure. With so much riding on your compound, you deserve the best chance at achieving your goals and positively impacting patients across the globe.
As a global, award-winning CRO, we can provide the strategy and support you need to position your clinical trial for success. We have an impressive track record of exceeding our enrollment goals and maintaining nearly a 90% client retention rate.
With our collaborative approach and commitment to quality, Linical expertly guides you through each step of the process, from early-phase research to large-scale global studies. With Linical, you can overcome obstacles, expedite timelines, save valuable money, and achieve your goals without compromising quality.
Successful

clinical trials start with Linical.

Don't let the complex clinical development journey hold you back. With Linical, you can overcome obstacles, save valuable time and money, and reach your goals.

We start by listening to your needs and understanding your goals to ensure we're the right CRO for you.
02

Get a plan for success
We propose solutions that proactively tackle obstacles, optimize your trial design, and position you for success every step of the way.
03

Execute with confidence
We'll guide you through each phase of the process, offering personalized support and a full range of services to help you achieve a successful trial. We are not a "one size fits all" CRO.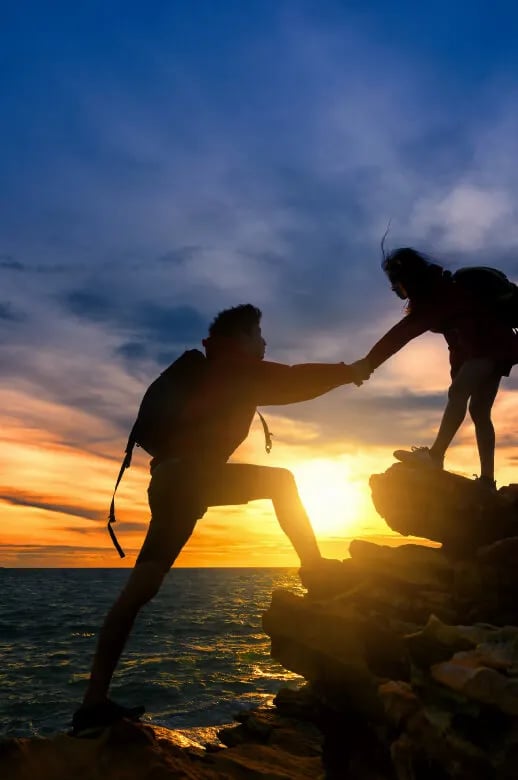 Bringing you the latest research,
articles &
knowledge.