 DRUG DEVELOPMENT STRATEGY
Quality Assurance
Working under top quality standards is essential for the integrity and validity of clinical research, protecting the safety of participants and ensuring confidence in the results obtained. At Linical, our Quality Assurance (QA) team has excellence as its main goal. Our team works in constant communication with operations to provide best-in-class quality assurance, identifying the causes of any quality issue and implementing corrective actions and necessary corrective measures immediately.
Quality Assurance
Services
Linical has QA professionals with extensive experience and knowledge of GCPs to support our clients in acting in the best interest of the study, optimizing their processes and quality systems, and complying with all applicable rules and regulations.
Our comprehensive quality assurance services include:
Quality event management and Corrective Action Preventative Action (CAPA)
System audits including Standard Operating Procedures (SOPs), processes, and staff training
Oversight and management of document control
Vendor audits
Investigative Site Audits
System and process audits
Vendor Audits
Investigator site audits
Regulatory GxP training, including GCP, GLP, and GMP
Regulatory inspection preparation
GCP training services
Internal Audits
Process
Quality Assurance and Compliance for
Clinical Research
We strive to clearly understand your processes, working under an inspection ready philosophy with a robust quality system built on ICH E6 R2 Guidelines for Good Clinical Practices (GCP). Our experienced and qualified staff uses best-in-class industry computer system applications to ensure effective quality monitoring and compliance with applicable regulations and requirements, with a focus on continuous improvement and an inspection-ready philosophy.
Explore
Linical's Quality Management System
21 CFR (Code of Federal Regulations) Parts 11, 50, 54, 312 and 820
ICH E6; Guidelines for Good Clinical Practice
EU Directives
Policies, SOPs, working practice documents (WPDs), forms, templates and industry standard validated computer system applications
Standardized and controlled global Quality System Documents (QSDs)
Documented QSD and project-specific training for all staff via a best-in-class learning management system
Experienced Quality Assurance (QA) Department
Highly experienced and qualified staff with backgrounds in clinical research, clinical monitoring, regulatory compliance, auditing, training and development, and implementation of quality systems
Hands-On QA Project Support
Facilitate Client audits
Support for GCP questions and compliance issues
Available to project team as needed
Resource to clients regarding Quality Assurance needs
Perform vendor, site, CSR, and TMF audits
Facilitate and manage regulatory inspections
Quality Planning for Project Success
Linical is a strong advocate for the development and use of Quality Plans to support Sponsor-CRO projects and relationships. Early development and use of Key Quality Indicators (KQIs) are critically important to standard governance. Linical's partnership in supporting Sponsor's study oversight responsibilities, includes consultation in the development of appropriate and meaningful Quality Tolerance Limits (QTLs), where desired. Monitoring and acting upon these limits within the governance model provides Sponsors with the visibility and control to meet their responsibilities.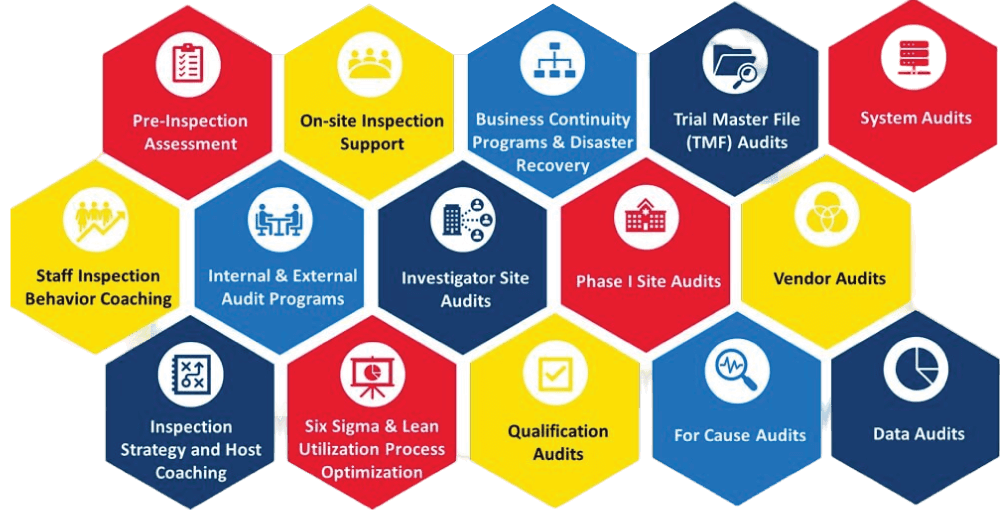 The Highest Standard of Quality for Your Clinical Trial
Linical's QA team prides itself on maintaining an inspection ready philosophy, and has a successful audit history by all global regulatory agencies including the FDA, EMA, PMDA, NMPA, TFA, and MFDS. Our quality assurance experts are located throughout the world, giving you the coverage you need across North America, Europe, and Asia-Pacific.
35
TOTAL INSPECTIONS FROM REGULATORY AGENCIES IN PAST 5 YEARS
0
NUMBER OF CRITICAL FINDINGS FROM INSPECTIONS
100%
INSPECTION READY PHILOSOPHY
Linical
OUR BENEFITS
Why Linical?
The clinical development journey can be daunting and often leads to failure. With so much riding on your compound, you deserve the best chance at achieving your goals and positively impacting patients across the globe.
As a global, award-winning CRO, we can provide the strategy and support you need to position your clinical trial for success. We have an impressive track record of exceeding our enrollment goals and maintaining nearly a 90% client retention rate.
With our collaborative approach and commitment to quality, Linical expertly guides you through each step of the process, from early-phase research to large-scale global studies. With Linical, you can overcome obstacles, expedite timelines, save valuable money, and achieve your goals without compromising quality.
Successful

clinical trials start with Linical.

Don't let the complex clinical development journey hold you back. With Linical, you can overcome obstacles, save valuable time and money, and reach your goals.

We start by listening to your needs and understanding your goals to ensure we're the right CRO for you.
02

Get a plan for success
We propose solutions that proactively tackle obstacles, optimize your trial design, and position you for success every step of the way.
03

Execute with confidence
We'll guide you through each phase of the process, offering personalized support and a full range of services to help you achieve a successful trial. We are not a "one size fits all" CRO.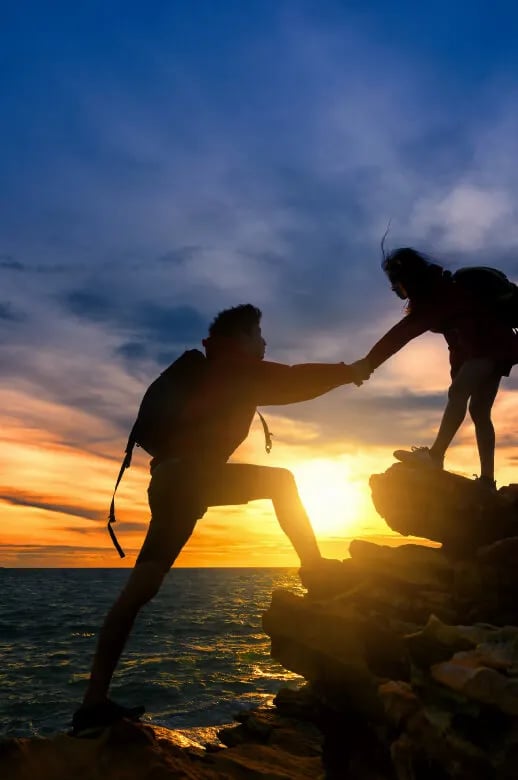 Bringing you the latest research,
articles &
knowledge.