 DRUG DEVELOPMENT STRATEGY
Medical Writing
Medical writing is essential to ensure clear communication, consistency, subjects' safety, and adequate regulatory review. At Linical, we have the expertise and vision to provide added value in medical writing and effectively meet our Sponsors' product development requirements.
Process
Linical's medical writers have years of experience in a wide range of therapeutic areas and deep knowledge of industry guidelines. We are fully compliant with ICH Guidelines and strictly follow SOPs for a wide variety of documents, including regulatory, clinical and medical communication. As per our SOPs, all documents undergo two independent levels of quality control on every version of a draft document:
Quality control
Full 100% QC by an independent individual for all data (vs. source stats tables/listings), references, cross-references, TOC, page numbers, as well as spelling and formatting
Rigorous review
Senior review by an experienced, senior staff member, usually a medic, for content, clarity, and style
Our medical writers work in close collaboration with all key functional roles, including medical, clinical, and regulatory teams. We believe in partnering with you and your team, to understand your strategy and goals. From there, our end-to-end process encompasses all key medical writing tasks including drafting, reviewing, and writing regulatory documents, all while meeting GCP and the highest industry standards.
Comprehensive Medical Writing for
Clinical Trials
Linical has global experience and the vision necessary to provide added value in medical writing. Our portfolio of medical writing services includes:
Clinical overviews and summaries
Clinical study reports (CSRs) for Phase I, II, III, and IV
Investigational Medicinal Product Dossier (IMPD)
Investigational New Drug (IND) file
SAE and safety narratives
Medical source review reports
Pediatric investigation plans
Data and Safety Monitoring Board (DSMB) charters and reports
Integrated Summaries of Safety (ISSs)
Integrated Summaries of Efficacy (ISEs)
Informed consents and assents
Abstracts and manuscripts
Medical writing consulting services
Linical
OUR BENEFITS
Why Linical?
The clinical development journey can be daunting and often leads to failure. With so much riding on your compound, you deserve the best chance at achieving your goals and positively impacting patients across the globe.
As a global, award-winning CRO, we can provide the strategy and support you need to position your clinical trial for success. We have an impressive track record of exceeding our enrollment goals and maintaining nearly a 90% client retention rate.
With our collaborative approach and commitment to quality, Linical expertly guides you through each step of the process, from early-phase research to large-scale global studies. With Linical, you can overcome obstacles, expedite timelines, save valuable money, and achieve your goals without compromising quality.
Successful

clinical trials start with Linical.

Don't let the complex clinical development journey hold you back. With Linical, you can overcome obstacles, save valuable time and money, and reach your goals.

We start by listening to your needs and understanding your goals to ensure we're the right CRO for you.
02

Get a plan for success
We propose solutions that proactively tackle obstacles, optimize your trial design, and position you for success every step of the way.
03

Execute with confidence
We'll guide you through each phase of the process, offering personalized support and a full range of services to help you achieve a successful trial. We are not a "one size fits all" CRO.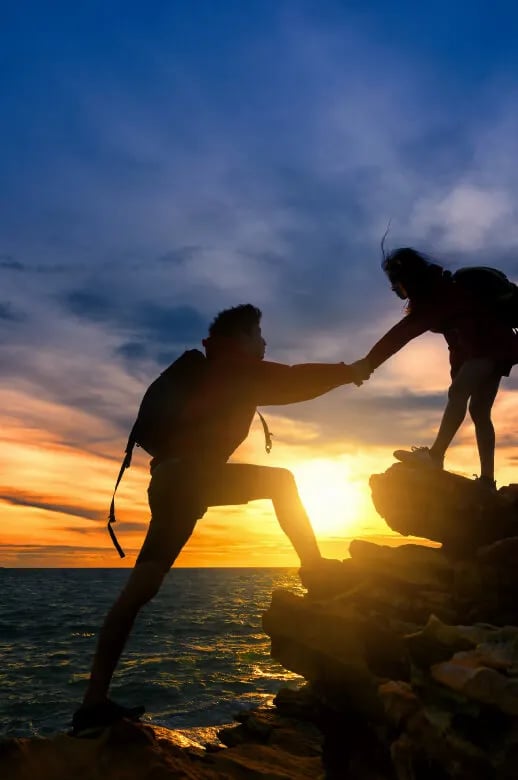 Bringing you the latest research,
articles &
knowledge.