 CLINICAL TRIAL MANAGEMENT
Biometrics
Linical starts with the end in mind because quality data is vital for regulatory success with your clinical trial. Linical's biometrics capabilities are designed to empower you with meaningful insights and efficiencies every step of the way. From consulting to full-service data management and statistical design, your clinical trial data is in good hands with Linical's highly qualified biometrics experts.
Linical's Biometrics Services
Services
Clinical Trial
Biometrics Services
Linical's biometrics team takes a hands-on approach, partnering with clients to understand your trial's unique needs, timelines, and budget parameters. Our experience spans the data requirements across many
therapeutic areas
, including complex indications and study designs. The Linical team works across all
clinical trial phases
, from early phase to late phase observational studies. Our biostatisticians and statistical programmers possess the knowledge and skills to work across the industry's leading data platforms. Linical's biometrics team adds value every step of the way, from study design and planning, to global regulatory submissions, positioning you for success with accurate data.
Explore
Data Management
Linical's data management capabilities extend from study start up through study conduct and study close out, across the industry's top EDC systems.
Biostatistics
Our full range of biostatistics services cover protocol development, statistical analysis plans, statistical modeling and simulation, statistical reports, and beyond.
Statistical Programming
Linical's statistical programmers add value every step of the way, including patient profiles, CRF and SAP review, data package preparation, programming automation, and more.
Data Science and Technology
Trust that your data is accurate and actionable, with Linical's data secure data server infrastructure, data visualization and dashboards, and secure file transfer protocol (sFTP).
Process
Your Trusted Partner for
Biometrics
Linical has several core values when it comes to your trial's data management and biostatistics.
Quality
Harmonized global team under the same leadership
100% database lock delivered on time
Continuous process improvement
Appropriate Quality Control Plan
Scientific Knowledge
Highly and highly qualified DM and Stats staff
Experienced in Statistical methods for both RCT and RWE
Close collaboration with Medical Monitor and/or epidemiologist
Flexibility
Experience in exploratory analysis
Appropriate process to address changes in the statistical analysis
Ad Hoc Analysis
Adaptable EDC platforms
Linical
OUR BENEFITS
Why Linical?
The clinical development journey can be daunting and often leads to failure. With so much riding on your compound, you deserve the best chance at achieving your goals and positively impacting patients across the globe.
As a global, award-winning CRO, we can provide the strategy and support you need to position your clinical trial for success. We have an impressive track record of exceeding our enrollment goals and maintaining nearly a 90% client retention rate.
With our collaborative approach and commitment to quality, Linical expertly guides you through each step of the process, from early-phase research to large-scale global studies. With Linical, you can overcome obstacles, expedite timelines, save valuable money, and achieve your goals without compromising quality.
Successful

clinical trials start with Linical.

Don't let the complex clinical development journey hold you back. With Linical, you can overcome obstacles, save valuable time and money, and reach your goals.

We start by listening to your needs and understanding your goals to ensure we're the right CRO for you.
02

Get a plan for success
We propose solutions that proactively tackle obstacles, optimize your trial design, and position you for success every step of the way.
03

Execute with confidence
We'll guide you through each phase of the process, offering personalized support and a full range of services to help you achieve a successful trial. We are not a "one size fits all" CRO.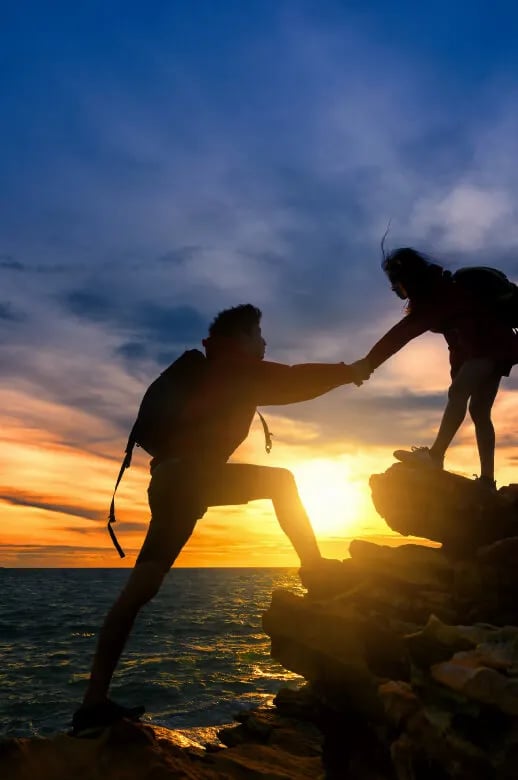 Bringing you the latest research,
articles &
knowledge.