 ABOUT
Linical
at a Glance
Linical is a global Contract Research Organization (CRO) for full-service drug development, with a proven record of helping biopharmaceutical companies successfully navigate the clinical development journey.
We are a Global CRO Partner that Supports Drug Development, Leading to "Drugs of the Future".
Linical is a public, mid-sized Contract Research Organization headquartered in Japan with a significant presence across all major markets including North America, Europe, and Asia-Pacific. Linical provides the full spectrum of drug development services from early stage to large-scale, multinational studies. Our areas of focus include Phase I-IV studies in oncology, neurology & psychiatry, immunology & vaccine, and endocrinology & metabolic diseases. Rather than be all things to the market, this intentional design allows us to provide our clients the right size, right reach, and right team.
An Award-Winning CRO
Linical is an award winning CRO, and has been honored as a ViE Award nominee for Best CRO by industry leaders 11 consecutive years, after being evaluated against global CROs for quality of services, performance, client satisfaction, Sponsor relationships, and the overall value brought to study Sponsors. Additionally, in 2020, Linical was named a winner of the 2020 CRO Leadership Award for Overall Compatibility servicing a combination of both large and small pharma and biotech clientele. Presented by Life Science Leader and Clinical Leader, the Awards evaluated over 60 contract research organizations on more than 20 performance metrics in ISR's annual CRO Quality Benchmarking survey. Linical was also recently honored with the 2020 and 2021 Global Excellence Award for Most Innovative CRO by Global Health & Pharma Magazine (GHP) and Most Outstanding Contract Research Service Provider 2021 for Full-Service Drug Development in Acquisition International Magazine's Global Excellence Awards.
The Role of a CRO
CROs (Contract Research Organizations) carry out a part or all of the work involved in the clinical trials process of pharmaceutical product development on behalf of pharmaceutical and biotechnology companies. As specialists in new drug development, a CRO's tasks can span many areas, including monitoring whether or not clinical trials are conducted in strict compliance with applicable laws and regulations, data management, and medical writing.
The Right-Choice CRO
At Linical, we believe in supporting our clients throughout their unique clinical development journey, with a shared goal of bringing promising new therapies to patients all over the world. We have the right size, the right reach, and the right team. Let us support your journey, the right way.
Phamaceutical Companies
Utilizing our global network, we do business with pharmaceutical companies including international clinical trials. Since our inception, we have built a strong relationship with many pharmaceutical companies worldwide and have been involved in the development of a number of pharmaceuticals that bring great drugs to the world.
Biotechnology Companies
Linical provides comprehensive, integrated drug development and lifecycle management services from early phase through late phase development for biotechnology companies across the globe, including drug development strategy and clinical trial management services.
Our Management Philosophy
Linical promotes the greater wellbeing of all our stakeholders — patients, clients and employees — we strive constantly to offer professional, high-quality services to support all aspects of new drug development.
Our Core
Values
Our corporate logo expresses our passion to pursue the wellbeing of patients through our business activities. Our customers benefit from an organization whose values are centered around strength as a unit focused on quality, success, innovation, and communication.
A MESSAGE FROM OUR PRESIDENT & CEO
A MESSAGE FROM OUR PRESIDENT & CEO
"We strive to contribute to our clients' new drug development, and to patient wellbeing. To achieve this goal, we continue to refine our knowledge and skills as we take on new business challenges."
Kazuhiro Hatano
President & CEO
Global
THE GATEWAY TO GLOBAL
Linical is your CRO partner and gateway to the world, covering The Americas, Europe, and Asia Pacific.
Our global reach helps you streamline your regulatory process, enroll the right patients, and capture high-quality data with speed and precision.
Linical's Data Highlights
LINICAL IN NUMBERS
12.5
Billion Yen in Revenue
Achieving steady growth by global expansion since establishment in 2005
14.2%
ROE
Key financial indicators have recovered to pre-COVID-19 levels and are on an improvement trend.
62.9%
Women in the Organization
Gender equality is vital for Linical's growth and we empower both men and women.
Learn More About Linical's Sustainability
Initiatives
JOIN US
Careers at Linical
To be a great place to work, we need great people to work with us. At Linical, we care deeply about employee health and wellness, financial well-being, work-life balance, professional development, and career growth. Learn more about Careers at Lincial.
"Since coming to Linical, I feel as though I have found my workplace utopia! It is so fulfilling to work in an environment with people who are truly committed to improving the lives of people through our dedication to performing top quality research"
Senior Project Manager
Successful

clinical trials start with Linical.

Don't let the complex clinical development journey hold you back. With Linical, you can overcome obstacles, save valuable time and money, and reach your goals.

We start by listening to your needs and understanding your goals to ensure we're the right CRO for you.
02

Get a plan for success
We propose solutions that proactively tackle obstacles, optimize your trial design, and position you for success every step of the way.
03

Execute with confidence
We'll guide you through each phase of the process, offering personalized support and a full range of services to help you achieve a successful trial. We are not a "one size fits all" CRO.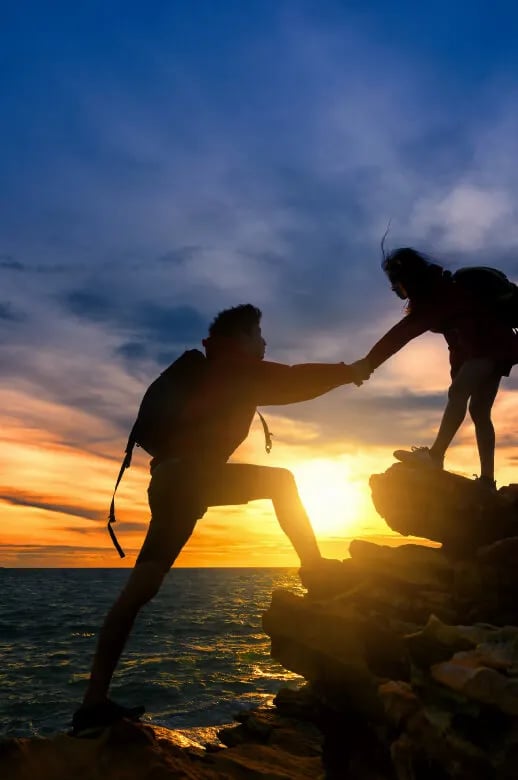 Bringing you the latest research,
articles &
knowledge.