 CLINICAL TRIAL MANAGEMENT
Site Training Academy
Linical's Site Training Academy is a comprehensive and personalized program designed to educate physicians and their staff new to research. This program provides the tools and support necessary for trainees to become knowledgeable, confident, and successful clinical researchers.
Services
Site Training Designed for Investigators and Site Staff
Linical's Site Training Academy provides:
In-person and remote training and support
Personalized training specific to the needs and experience level of the trainees including training for site coordinators and investigators, with options for a comprehensive entry level curriculum, advanced refresher level trainings, or more tailored solutions,
A dedicated site trainer who is available to support throughout the process
Ongoing mentoring through the entire clinical research project lifecycle.
Customizable Programs for Effective Clinical Trial Investigator Site Training
The Linical Site Training Academy program is superior to similar programs in that we offer an adaptable curriculum and timeframe for completion. Our trainers are dedicated and committed to providing ongoing collaboration and program customization. We work around staff schedules to ensure site coordinator and investigator training does not interfere with clinic duties. And we employ knowledge and skill check assessments along the way to ensure the trainees feel confident and prepared to proceed with each level of the clinical research process.
The Linical Site Training Academy also has the capability to customize a curriculum around a specific protocol. This has proven to be a successful approach in onboarding new-to-research therapeutic specialists with access to niche populations.
Clinical Trial Site Training Curriculum
The company culture at Linical is dedicated to quality and our team is comprised of experienced and skilled trainers committed to imparting our knowledge to contribute to successful research outcomes for patients. Let us help you become a part of the advancement of science.
Staffing and Study Roles and Responsibilities
Investigator Site File
Storage Requirements
Institutional Review Board (IRB) Submissions
Equipment and Supplies
Informed Consent
Laboratory Requirements and Management
Principal Investigator Oversight
Mandatory Training (ICH-GCP), Curriculum Vitaes and Licenses
Site Budgets and Contracts and Confidential Disclosure Agreements
Monitoring Visits (Qualification, Initiation, Interim and Close Out Visits)
Mandatory Documentation including 1572s, FDFs and SOPs
Source Documents
Patient Recruitment
Clinical Research Terminology and Acronyms
Conducting and Documenting Subject Visits
Protocol Feasibility
Linical's Other Clinical Research
Training Academies
Linical
OUR BENEFITS
Why Linical?
The clinical development journey can be daunting and often leads to failure. With so much riding on your compound, you deserve the best chance at achieving your goals and positively impacting patients across the globe.
As a global, award-winning CRO, we can provide the strategy and support you need to position your clinical trial for success. We have an impressive track record of exceeding our enrollment goals and maintaining nearly a 90% client retention rate.
With our collaborative approach and commitment to quality, Linical expertly guides you through each step of the process, from early-phase research to large-scale global studies. With Linical, you can overcome obstacles, expedite timelines, save valuable money, and achieve your goals without compromising quality.
Successful

clinical trials start with Linical.

Don't let the complex clinical development journey hold you back. With Linical, you can overcome obstacles, save valuable time and money, and reach your goals.

We start by listening to your needs and understanding your goals to ensure we're the right CRO for you.
02

Get a plan for success
We propose solutions that proactively tackle obstacles, optimize your trial design, and position you for success every step of the way.
03

Execute with confidence
We'll guide you through each phase of the process, offering personalized support and a full range of services to help you achieve a successful trial. We are not a "one size fits all" CRO.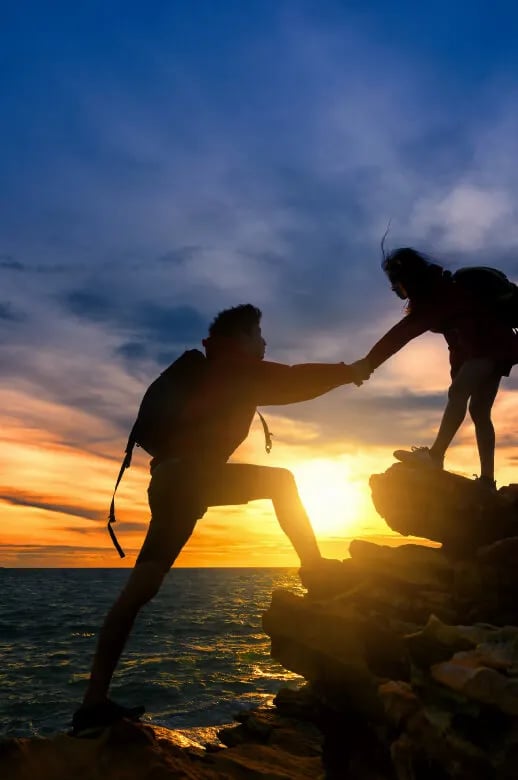 Bringing you the latest research,
articles &
knowledge.